Who was František Krátký?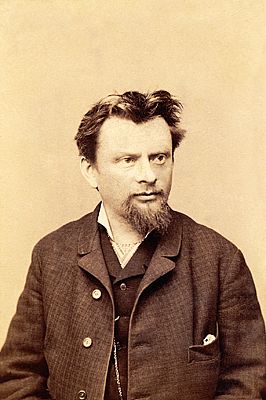 František Krátký was one of the most important Czech photographers from the time of the Austro-Hungarian Empire. He was born 7 September 1851, in the small town of Sadská, where his father, František Vojtěch Krátký, was a painter (of both pictures and houses), as well as having a printing business. The young František learned printing techniques from his father, and studied at the Elementary School of the Prague Academy of Graphic Arts. The first mention in the archives of the name "Krátký", as being a photographer in Kolín, comes from August 1880.
In addition to portrait work, he also photographed many landscapes and historical attractions. His oldest known dated historical photograph is from 1881. Krátký advocated the use of his photographs as teaching aids, especially for teaching Czech children about their own country. To give his pictures the greatest possible impact, he developed the technique of stereo-photography.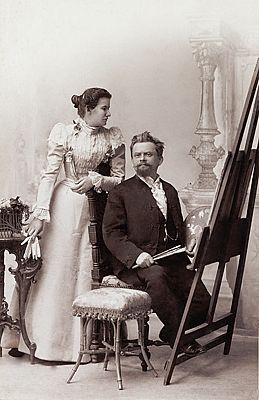 In April 1898, aged 47, he married 20-year-old Anna Pospíšilová (Pic 1), after which, as a married man, he travelled less and concentrated more on the publication of his earlier photographs. Around 1900, he founded his photo-chemigraphic business on the outskirts of Kolin. In 1913, eye trouble forced him to sell the business, and to relinquish his studio. The studio was later used by his son Jiří, born 1901.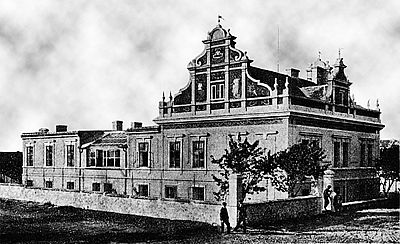 František Krátký died in Kolín in May 1924, aged 72. Because of the variety of his subjects, and the stories his photographs told, Krátký was one of the few Czech photographers of the Austro-Hungarian period who can truly be called "a European Photographer".

Author:

Pavel Scheufler