Calendars for year 2008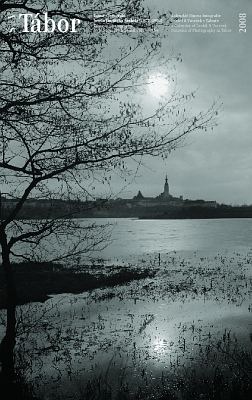 We prepared new calendar of Šechtl & Vosešek Museum of Photography for year 2008. Unlike our past calendars, this one is oriented vertically and we chose photographs by Josef Jinřich Šechtl dated to 1900-1930s. The photographs differ by their mood and fine art orientation from the previous callendar focusing on the photographs from the turn of 19th and 20th century. All photographs was prepared from original negatives and with a great focus on quality of reproduction.
The calendar has typography by Jakub Troják, text by Jiří Kohout with english translation prepared by John Titchener and Eleanor Schlee. The dimensions are 29×46cm.
The calendar will be available since half of August in the usual places, however you can also order greater amount (over 10 pieces) directly from us. We are also able to print logo of company on the card stock paper that is 5cm longer than the calendar itself. The cost of calendar in the case of such direct order is 130Kč.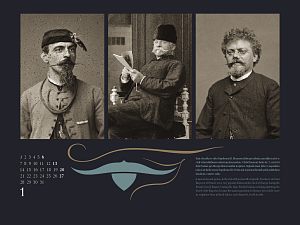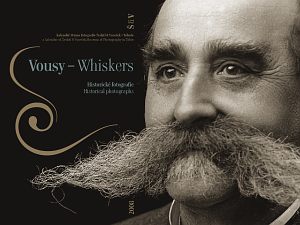 Last year we experimentally introduced new calendar with thematic not limited to Tábor region focusing on technology. This year we follow by calendar on Whiskers. Each page of the calendar introduce particular way of styling beard with text written by Libor Jůn (and translated to English by John Titchener and Eleanor Schlee). The style is illustrated by portraits from our archived dated from 1860s to 1960s.

The calendar dimensions are 44×33cm and similarly as in case of Tábor calendar you can order it directly.

Jan Hus Exhibition, 1906, Hunt